Your fabulous family vacation in the Pusteria Valley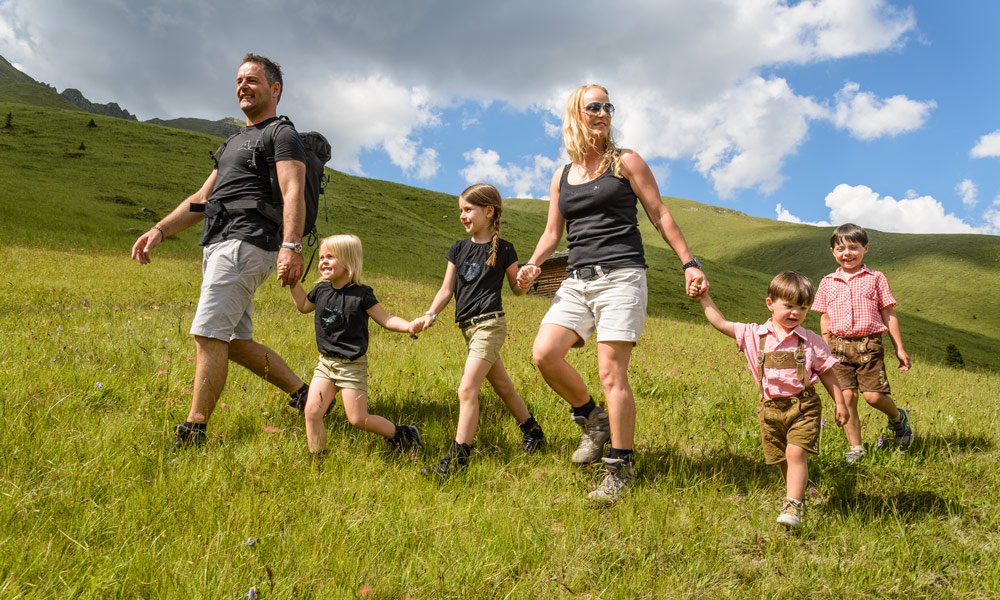 The Pusteria Valley is a perfect choice for a family vacation with your kids. Especially children will be able to make many new, exciting experiences; they can romp and play freely, and discover nature. And the parents may enjoy an active holiday, where everyone can indulge in his or her favourite activities, or venture out together.
Many excursions and family-friendly tours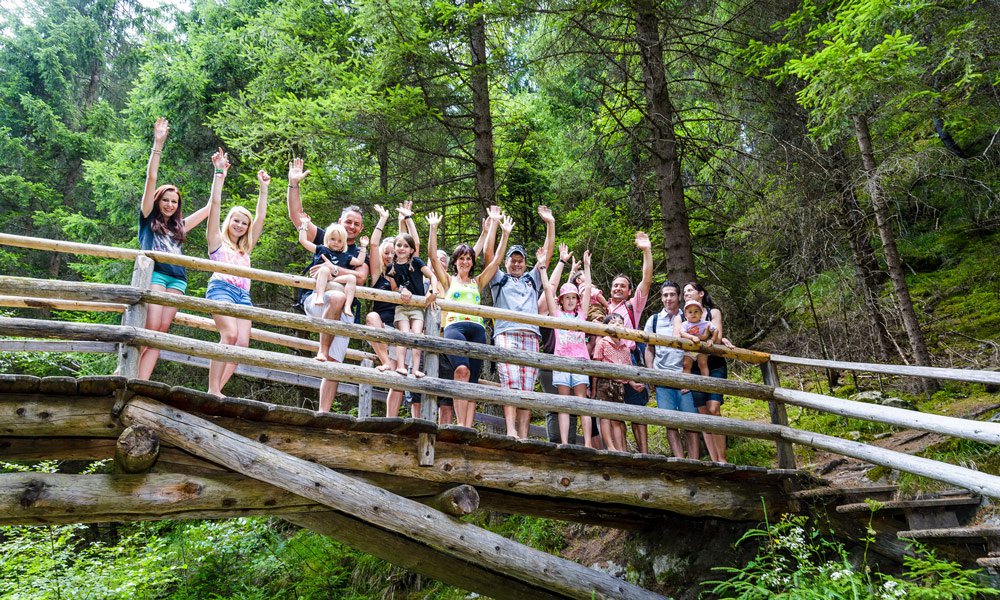 During your family vacation in the Pusteria Valley you may take long bicycle tours, because our Pusteria Bike Path has no difficult sections. There are guided walks for all ages in Tesido, such as the Pyramids-Kneipp Path along the river Rudlbach, family-friendly tours in the Casies Valley and many other beautiful attractions: for example, you may visit the city of Brunico, the open-air Folk Museum in Teodone or the new Messner Mountain Museum on Plan de Corones. South Tyrol's # 1 ski mountain offers an abundance of play equipment on the top, thus being particularly child-friendly. By the way, right here in Tesido, you may find a ski slope and a toboggan run, guaranteeing plenty of winter holiday fun for your children.
Games and fun in our house and nearby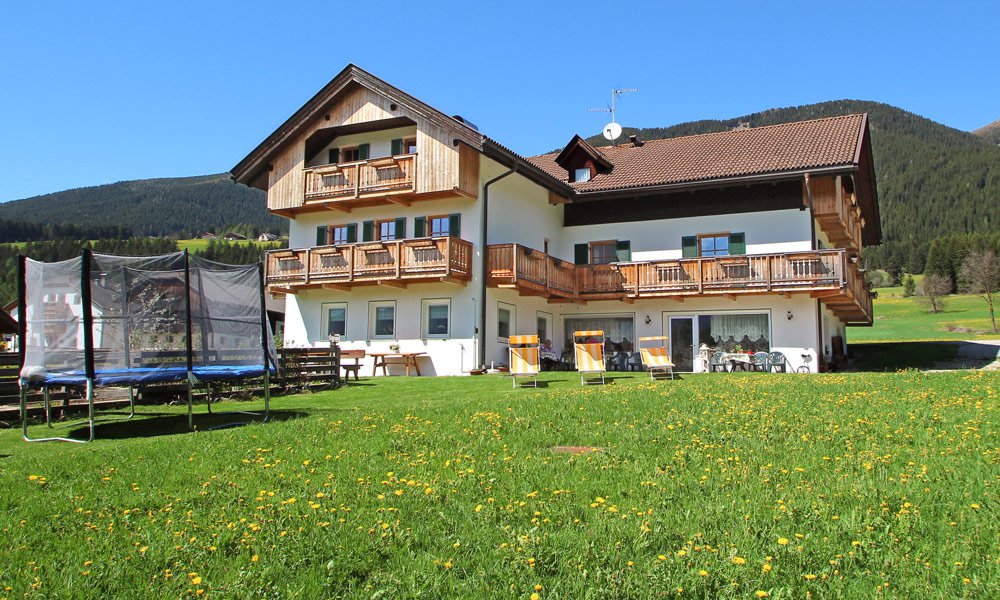 The holiday fun for children begins right on our farm. Our cats, guinea pigs and rabbits love to be cuddled; the trampoline by the house invites kids to jump around, and a well-equipped play area with swings, slide, seesaw and a small climbing wall is waiting for your children. As you can see, we are well-prepared for your family holiday in the Pusteria Valley.
Free transportation in South Tyrol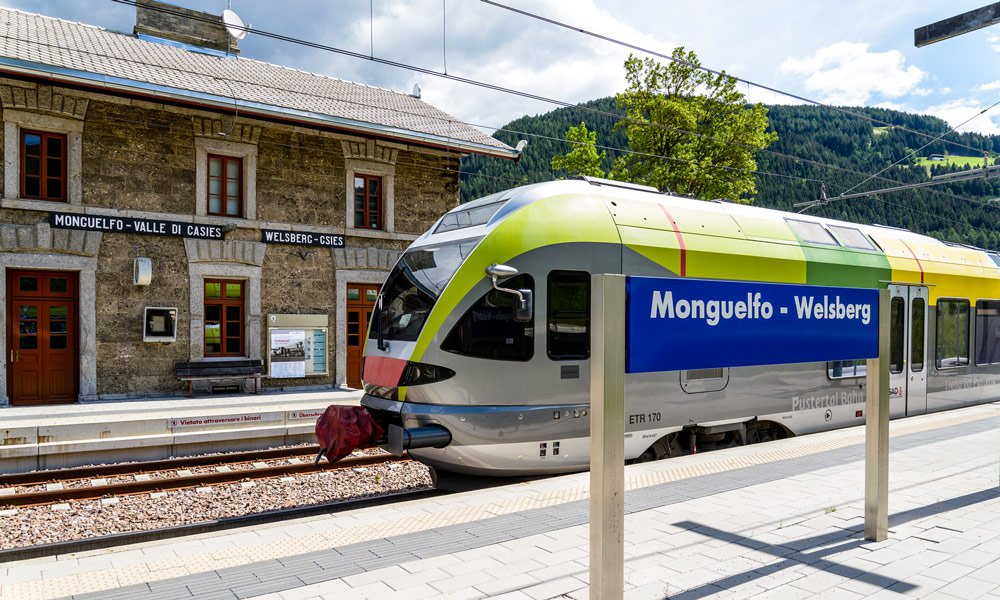 Right next to our house there is a bus stop (regular bus and city bus). With our HOLIDAY PASS, you may reach all destinations free of charge. So why take your car, if you can get there for free?